About Acorn
Serving the North West and beyond for over 30 years, Acorn Environment Services work closely with property and business owners to provide a tailored service from pest removal to property and business services.
Get started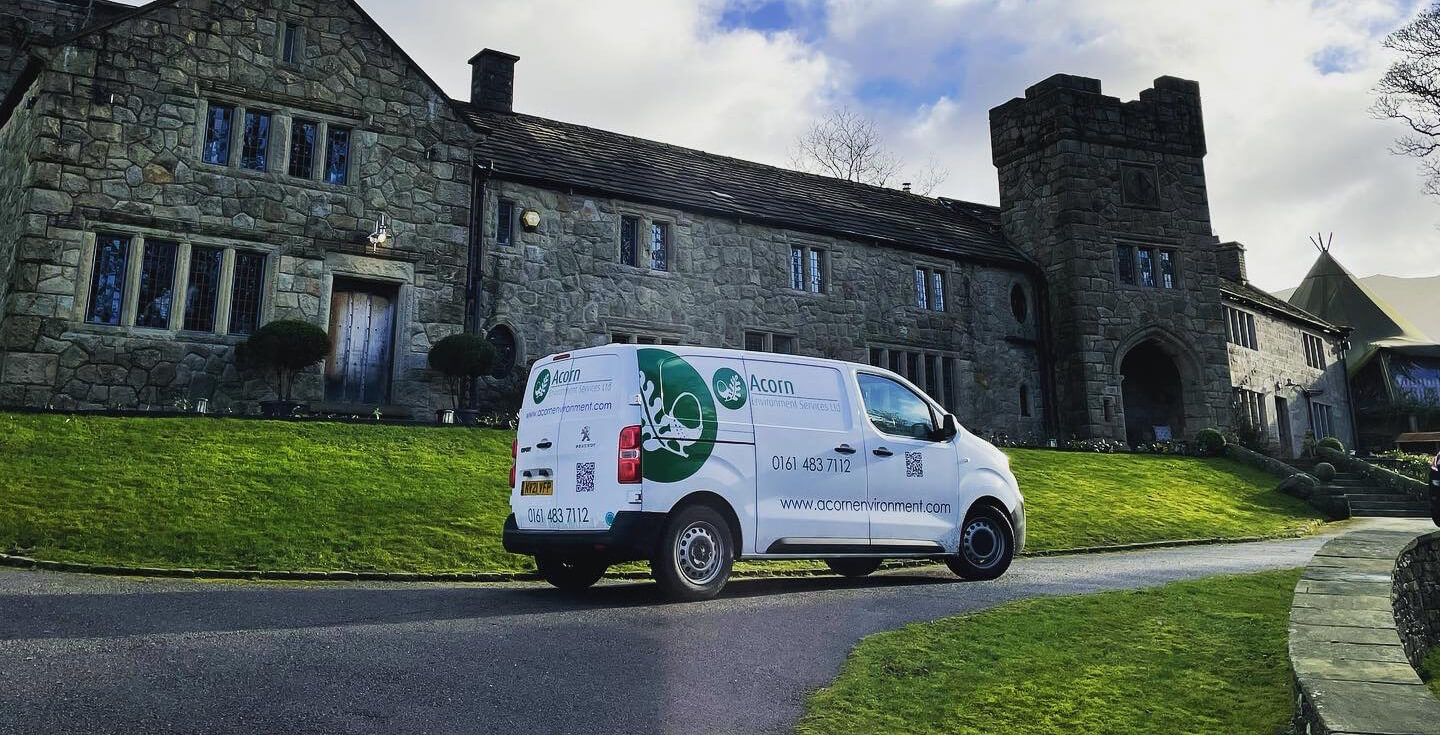 "*" indicates required fields
Who we are
Acorn started out as a small family-run business which was formed in 1990. At first, Acorn only specialised in Pest Control. However, due to the Chairman's drive and expertise, Acorn expanded its service offering cleaning and clearances, part of their daily routine. In October 2021 Acorn expanded into the water hygiene sector and has qualified operatives with over 25 years of experience in the industry.
Acorn has become a successful environmental service company; offering a great range of services to cover all areas, both internal and external for all types of industries, commercial, public and private clients within the North West and beyond, Acorn has more than 200 clients and employs 40 specialist staff members in their field.
Acorn is a family-orientated environmental service company who are happy to assist with any problem. Its target to make a difference to the environment drives its vision to REACT, COMMUNICATE and DELIVER the best service possible to its growing client portfolio.
Hear from our clients
"I rang out of hours for a wasp nest and someone came that evening and sorted the problem for me and my little boy as he's highly allergic, he was friendly & helpfull and reassuring, would highly recommend them really easy to contact Friendly team"
"Really grateful to Demi and the team for assisting at such short notice. Prompt service which ran smoothly. Highly recommend!"
"Acorn were so helpful on there online chat I had an issue with pigeons nesting under my solar panels and didn't know what to do,withing an hour I'd been contacted given a quote and 24hrs after acorn had been cleaned all the mess up and removed all the nests and proofed all my solar panels stopping pigeons coming back under can't recommend enough!"
"Your technician was very polite and well mannered, he even made time to have a quick chat which is a surprise for me as most people who work on your home are just there to get job done and go 10/10!"
"I had a pigeon problem so I contacted Acorn, they came out and got rid for me. They also did a house clearance for me at the same time. I was amazed at the quality of the work done, and the aftercare. I would 100% recommend them."
"Acorn came to remove a wasps nest from the time to reporting it to Acorn arriving to remove it was a total of 3 hours. I was so impressed. The lads who came were very helpful, professional and polite. Great value for money and I will be recommending to all my family and friends"