Need a bee nest removed from your property?
"*" indicates required fields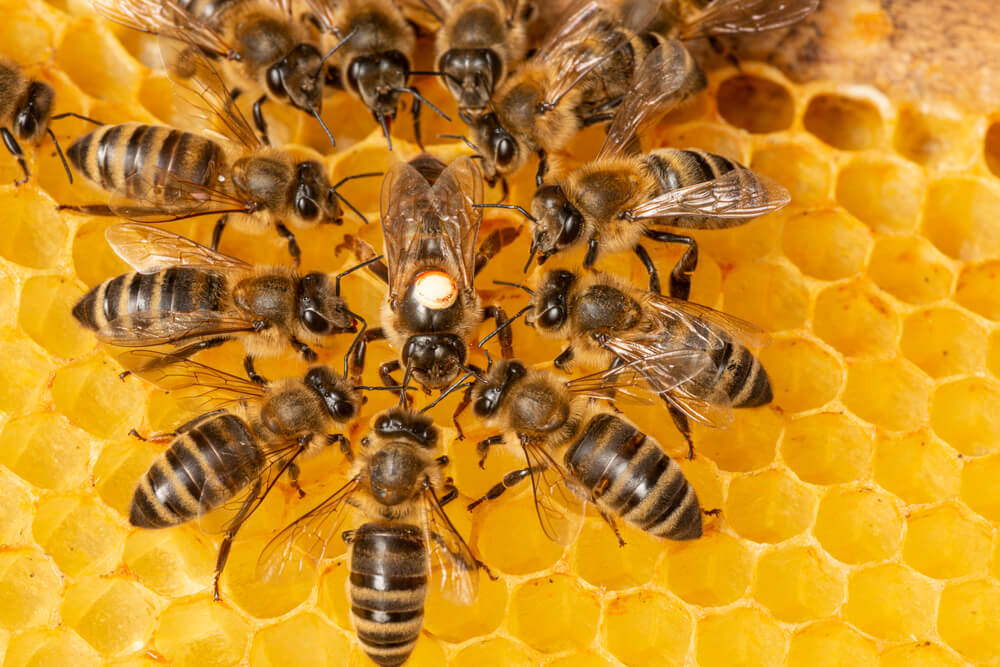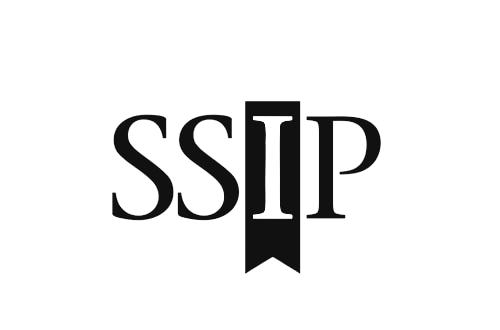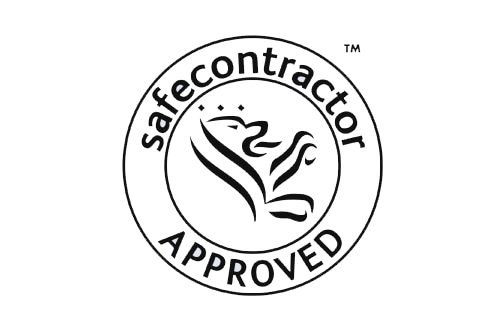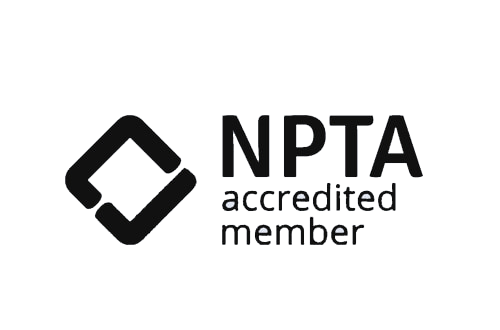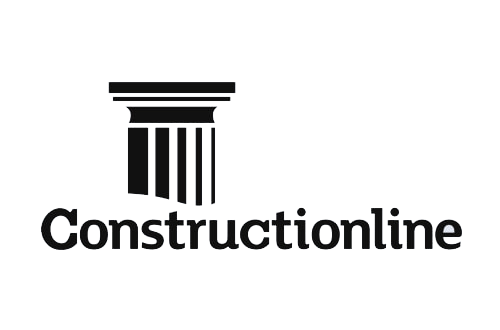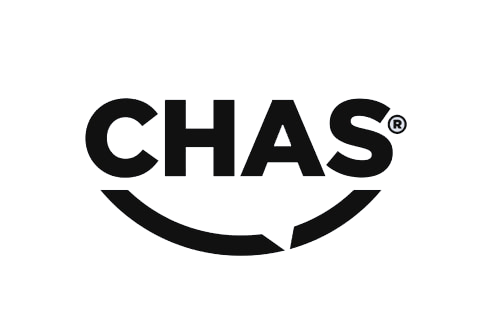 Bee Removal Experts Near Me
At Acorn, we love bees! So, if you need some bees to buzz off, you can count on our friendly experts to get the job done quickly and humanely.
The UK is home to over 250 species of bees, with the most popular or well-known being the bumblebee. Some of the other most common types of bees include:
Honeybee
Tawny mining bee
Common carder bee
Red mason bee
Bees are amazing creatures and, unless you're allergic to them, they are generally not dangerous. However, if a bee nest is located in an inconvenient area, such as near a doorway or window, you could run the risk of getting stung. Additionally, bee nests can damage your property, especially if they are made of wood.
Call on us as soon as you notice a hive and we can get the job done before anything happens.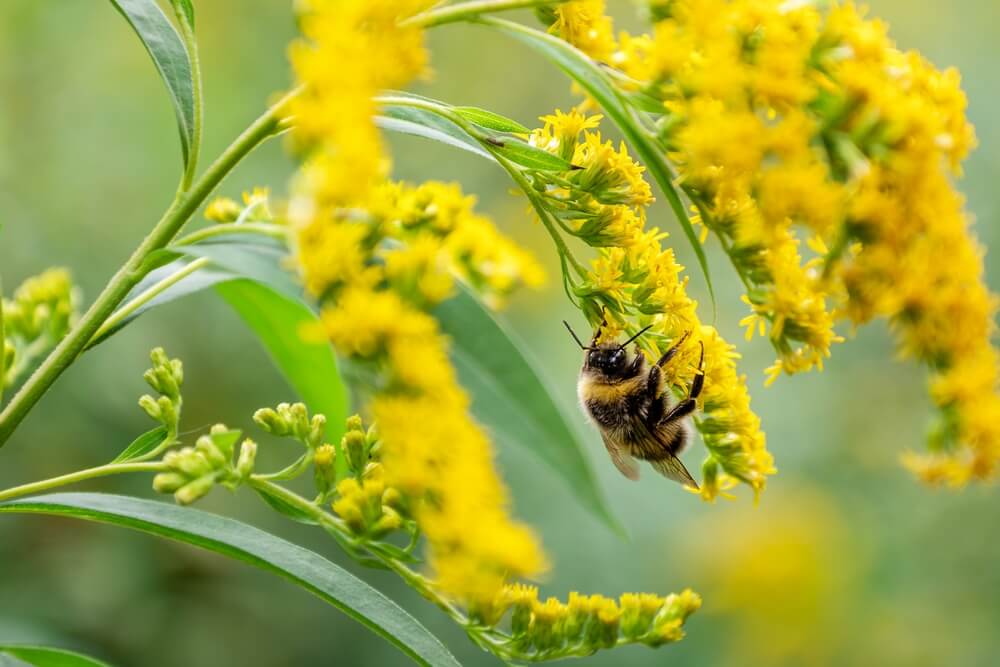 How our bee removal service works
Get in touch
Call or email our team today to request a FREE quote for removing the bees on your property.
Get an expert consultation
Receive sound, honest advice on how we can safely and humanely deal with the bee hive or swarm.
Onsite visit
Once we have agreed on an action plan, our experts will visit your property to get the job done.
Urgent Support
Our highly knowledgeable team is available for 24/7 emergency help.
What our clients are saying
"I rang out of hours for a wasp nest and someone came that evening and sorted the problem for me and my little boy as he's highly allergic, he was friendly & helpfull and reassuring, would highly recommend them really easy to contact Friendly team"
"Acorn were so helpful on there online chat I had an issue with pigeons nesting under my solar panels and didn't know what to do,withing an hour I'd been contacted given a quote and 24hrs after acorn had been cleaned all the mess up and removed all the nests and proofed all my solar panels stopping pigeons coming back under can't recommend enough!"
"Used Acorn for a garden/yard clearance! Superb service! The two guys who came (Chris and Chris) were polite, professional and friendly. Start to finish it took no more than half an hour! Very impressed, would highly recommend."
"Really grateful to Demi and the team for assisting at such short notice. Prompt service which ran smoothly. Highly recommend!"
"I had a pigeon problem so I contacted Acorn, they came out and got rid for me. They also did a house clearance for me at the same time. I was amazed at the quality of the work done, and the aftercare. I would 100% recommend them."
"Excellent Service thanks for attending so promptly and dealing with the problem and taking into consideration the complex needs of the situation."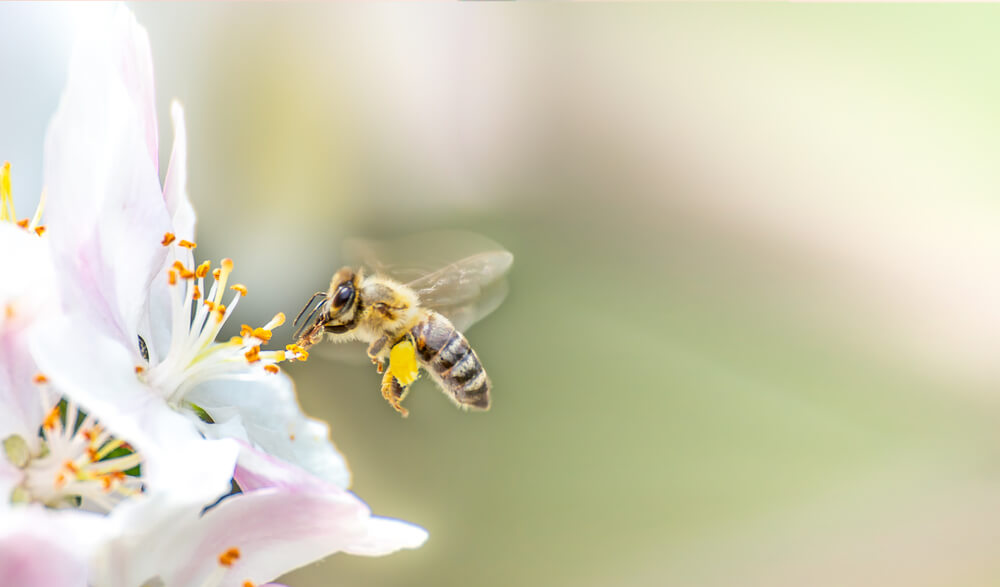 Swarm, nest and bee hive removal
Whether a swarm has come to visit, or a hive has fully moved into your soffits, we can get your bee problem under control.
1. Removing bee swarms
A bee swarm is a temporary grouping of bees that have left their hive in search of a new home. It's possible to remove a swarm in a number of ways. These include:
Spraying the swarm with smoke: This will calm the bees and make them easier to handle.
Using a bee vacuum: This device will suck up the bees and transport them to a new hive.
Cutting out the honeycomb: This is a more destructive method, but it is sometimes necessary if the swarm is located in a difficult-to-reach area.
Once the bees have been removed, the beekeeper will either relocate them to a new hive or release them into the wild.
2. Removing bee hives or nests
A bee hive is a permanent home for a colony of bees. Because their nests are made from honeycomb, they can attract other pests such as ants and flies. It can even rot plasterboard ceilings and cause damp problems. That's why it's important to get in touch with an expert as soon as possible.
Removing a bee hive is similar to removing a swarm – you can spray the nest with smoke or use a bee vacuum to remove them separately. If the hive is ina difficult-to-reach area, it is possible to cut out the honeycomb. This is a more destructive method and will only be used as a last resort.
3. Bee Nest Removal in Difficult-to-Reach Areas
If you have a bee nest in a difficult-to-reach area, we can still help. While our main priority will always be to find the bees a new home, sometimes it's not possible.
In these cases, and only as a very last resort, we use a highly effective powder or spray treatment that kills the bees quickly and painlessly.
Our bee removal experts have the experience and expertise to remove bee nests in even the most challenging locations. We will work with you to find a solution that is safe for you, your family, and the bees.
Why choose Acorn for bee pest control?
Let Acorn's experts handle the situation
Knowledge & Support

With 30+ years of experience, our specialist team can quickly and easily handle any pest control, water hygiene, or specialist cleaning job.

Reports & Audits

As members of several official bodies, including NPTA, we are dedicated to providing detailed reports and effective solutions for the problem you're facing.

Aftercare & Support

Our friendly teams of experts are on hand to answer any questions after the job's completed.

North West & Beyond

We mainly serve the North West and Yorkshire, but can offer our services across the UK as needed.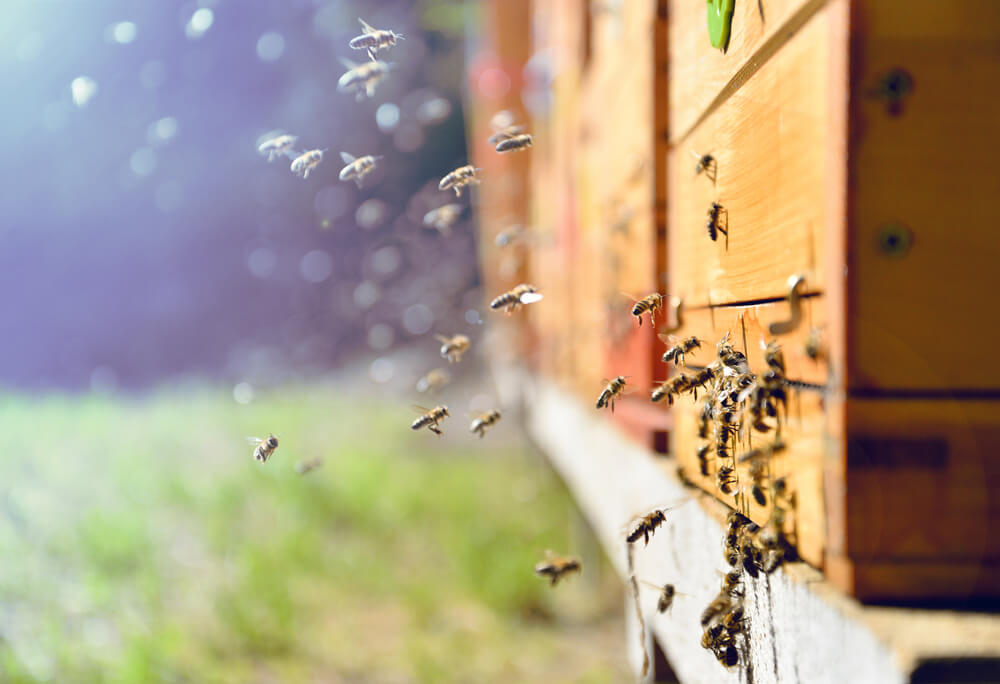 Protecting your property against bees
While bee stings are not nearly as bad as wasps, they can still cause severe reactions. Not only that, but bee hives can cause real damage to your property. That's why it is important to put measures in place to stop them from moving in. Here are some tips on how to protect your home from bees:
Keep windows and doors closed: This will help to prevent bees from entering your home.
Install fly screens: Fly screens are a great way to keep bees out of your home, while still allowing fresh air to circulate.
Check for nests in early spring: Bee nests are often small and easy to deal with in early spring.
Seal bins: Bees are attracted to sweet smells, so make sure to seal any bins that contain food or garbage.
Use wasp traps: Wasp traps can help to catch bees and other pests.
Use peppermint oil: Peppermint oil is a natural repellent that can help to keep bees away.
If you have tried all of the above and you are still having problems with bees, get in touch and one of our pest control experts can help find you a solution.
Did you know Acorn also provides wasp nest removal?
Speak with the bee removal experts
Discover how we can help with you bee pest problem.
Speak with the team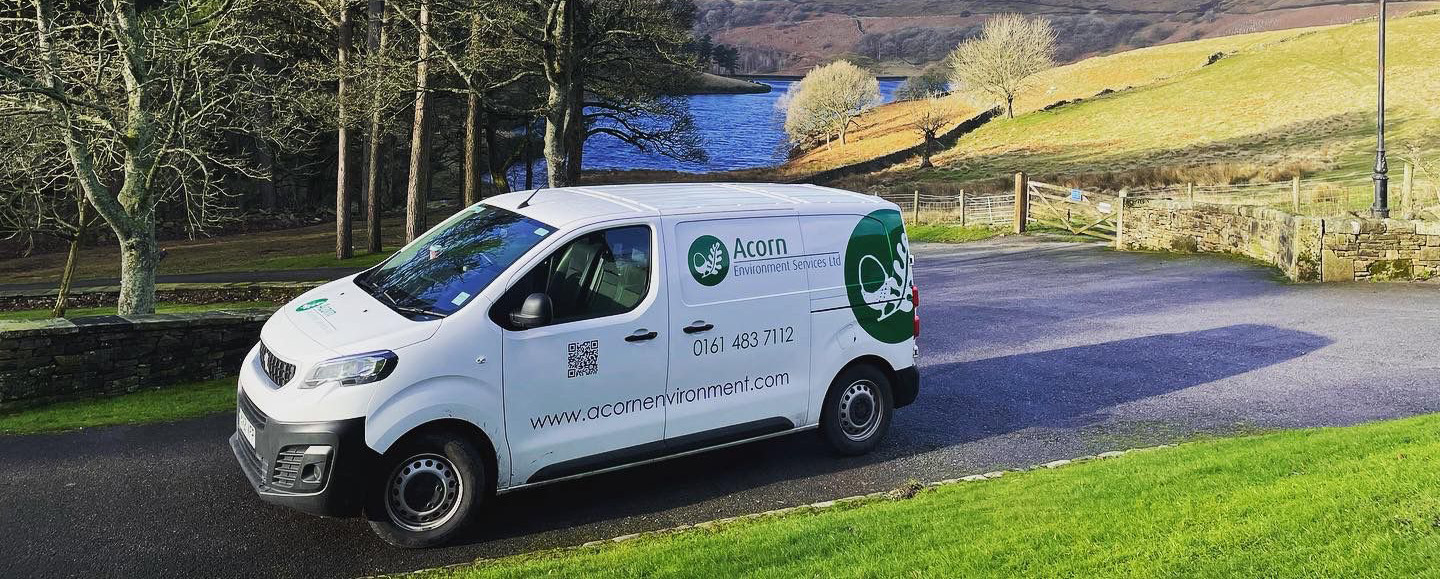 Removing Bee Swarms Across The North West
We provide bee pest control services across the whole of the North West, but mainly focus on the following areas:
Bee nest removal FAQs
How much does bee removal cost?
We have been providing bee pest control services in the North West for over 30 years and are committed to providing the most competitive and efficient pricing. We understand that no two bee nest removals are the same, so our pricing is customised to each individual case. Our fully qualified team uses a combination of skill and modern equipment to safely and effectively remove bees from your property.
How do you remove bees?
To remove bees we first have to identify the type and location. Depending on the location and size of the nest, we then choose which method is best. This can include vacuuming, trapping, or physical removal.
Can I remove bees myself?
You should not try to remove bees by yourself as it could result in serious injury or harm to you or the bees. We will be able to safely remove the hive or swarm and, importantly, relocate the bees to a new home.
How do I get rid of bees in my cavity wall?
If you have bees in your cavity wall, get in touch and we will be able to remove the bees safely and without damaging your home.
Is it safe to be in the area while the bees are being removed?
It is safe to be in the area while bees are being removed as long as you have the correct protective gear.
What happens if you leave a bees' nest?
If you leave a bees nest alone, the bees will continue to live in the nest until they die off. However, if the nest is in a dangerous location, such as near a doorway or window, you may want to have it removed.
How do I know if bees are pests?
Bees can become pests if they build their nests in or near human-inhabited areas and pose a threat to humans or pets. This could include aggressive behaviour, stinging, and the potential for allergic reactions.
Why are bees important?
Bees are an important part of our ecosystem and they play a vital role in pollination. We need to do everything we can to protect bees and their habitats, but we still don't want them moving into our attic, walls or garden bushes. That's where we come in, as our experts can quickly and humanely move the hive to a new, safe location.
Is it illegal to destroy a bees nest in the UK?
Yes, it is illegal to destroy a bees nest in the UK without a permit from your local authority. This is because bees are a protected species and their nests are considered to be their homes. If you find a bees nest on your property, contact Acorn and we can remove the bees safely and legally.
How long do bees stay in a nest?
The length of time that bees stay in a nest depends on the type of bee. Honeybees typically stay in a nest for one year, while bumblebees may stay in a nest for several years. When the bees in a nest die off, the queen bee will either start a new nest or die.
Do bees die after they sting you?
Only female bees have stingers and only the Honeybee will die after it stings you. They will only do this as a very last resort, as it means certain death for them. Because the stinger hooks into human skin in order for it to be effective, the Honeybee will literally have to self-amputate to be able to fly away.
Are bees and wasps the same?
Bees and wasps are not the same, though they are often confused as they can have a similar body shape. Bees are vital for pollination and should not be harmed, they typically have a light brown / brown-yellow colour, while wasps have distinct yellow and black bands around their abdomen.
How many types of bees are found in the UK?
There are actually over 250 species of bee to be found in the UK. While bumblebees tend to be the most 'popular' or well-known, there are a number of others that you can spot quite frequently on your spring strolls.