Need your wasp problem dealing with today?
"*" indicates required fields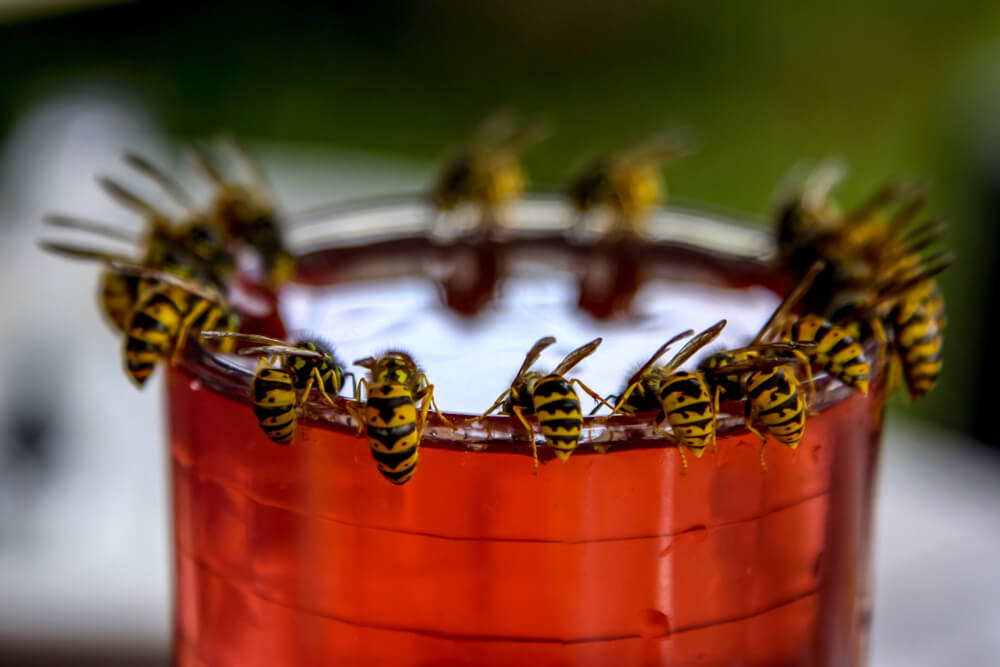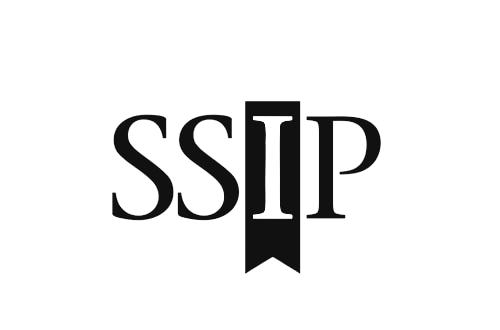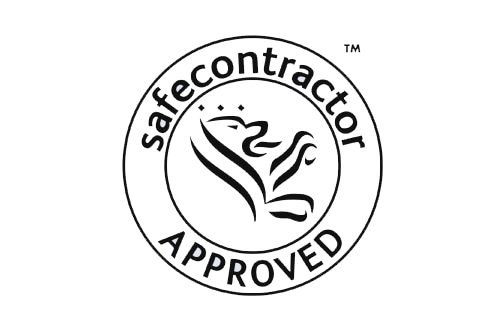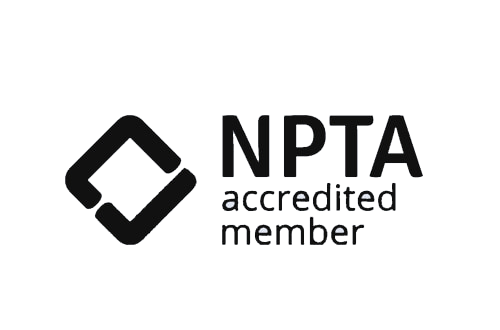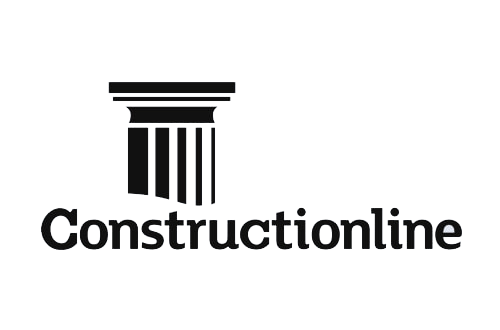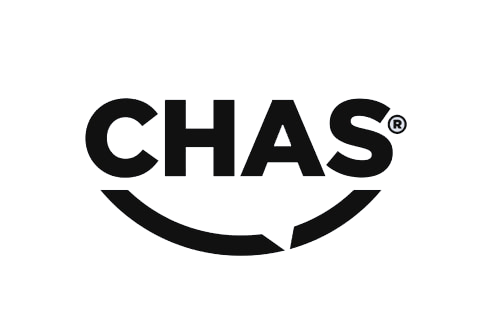 Wasp Removal Experts
Wasps are great for pollinating flowers and getting rid of small, pest-like insects, but they are known to be aggressive and can inflict multiple stings, especially when their nest is disturbed. Wasps often build their nests in hard-to-reach areas such as attics, eaves, or underground, making removal even more difficult. At Acorn, we've got the necessary training and protective gear to safely approach and remove wasp nests, minimising the risk of injury to you and your family and damage to your property.
We'll always ensure that your wasp infestation is completely eliminated, preventing the possibility of future stings or nesting. We've been dealing with wasp nest removals for over 30 years, so our wasp removers know exactly how to get them off your property quickly and humanely.
For a FREE wasp nest removal quote, hit the link below.
Swarm, hive, and Wasp nest removal in Manchester
Swarm removal
Wasp swarms can be safely and effectively removed using a variety of methods, including insecticide sprays, traps and physically removing them.
Hive removal
Large wasp nests can cause structural damage to buildings and homes. The weight of the nest, combined with the activity of the wasps, can weaken wood and other materials. Because wasps are attracted to sugary foods and drinks, having a nest on your property can also increase the chances of other pests, such as ants and flies, being attracted to the area.
Extermination
If you have a wasp nest in an area that cannot be easily accessed then, as a very last resort, we will use a fast-acting pesticide to kill them quickly.
For more information on swarm and wasp nest removal in the North West then speak to our expert wasp removers for a FREE quote or complete the form at the top of the page.
Acorn also offer other pest services in Manchester and the North West.
What our clients are saying
"I rang out of hours for a wasp nest and someone came that evening and sorted the problem for me and my little boy as he's highly allergic, he was friendly & helpfull and reassuring, would highly recommend them really easy to contact Friendly team"
"Acorn were so helpful on there online chat I had an issue with pigeons nesting under my solar panels and didn't know what to do,withing an hour I'd been contacted given a quote and 24hrs after acorn had been cleaned all the mess up and removed all the nests and proofed all my solar panels stopping pigeons coming back under can't recommend enough!"
"Used Acorn for a garden/yard clearance! Superb service! The two guys who came (Chris and Chris) were polite, professional and friendly. Start to finish it took no more than half an hour! Very impressed, would highly recommend."
"Really grateful to Demi and the team for assisting at such short notice. Prompt service which ran smoothly. Highly recommend!"
"I had a pigeon problem so I contacted Acorn, they came out and got rid for me. They also did a house clearance for me at the same time. I was amazed at the quality of the work done, and the aftercare. I would 100% recommend them."
"Excellent Service thanks for attending so promptly and dealing with the problem and taking into consideration the complex needs of the situation."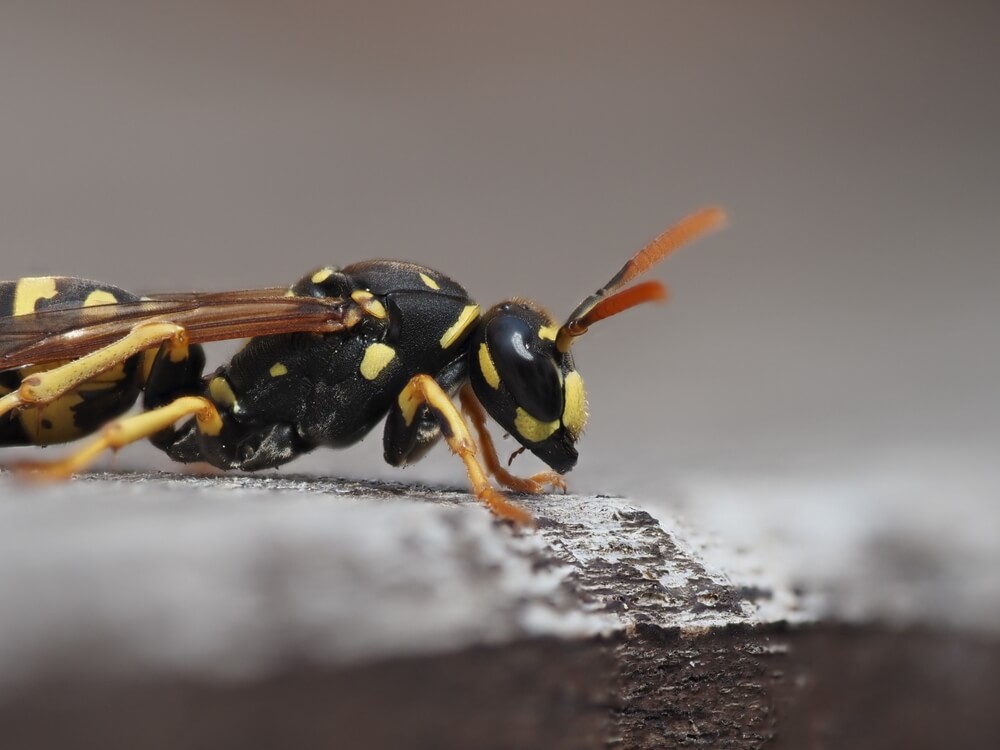 How to protect against Wasps
Why do I need to protect against wasps?
Wasp stings can cause pain, swelling, and allergic reactions. In severe cases, a wasp sting can even be life-threatening. Taking preventative measures such as avoiding wasp nests and wearing protective clothing can help reduce the risk of being stung.
How should I protect against wasps?
Protecting your home against wasps can be done by sealing all openings and cracks in your home's exterior, and covering all rubbish and food sources. These preventative measures can significantly reduce the likelihood of wasps building nests near your home.
What is an effective prevention for wasps?
Keeping your outdoor areas clean and free of debris can also help prevent wasps from building nests nearby. You can also use wasp traps to help identify and eliminate any existing nests before they become a bigger problem.
If you've tried all of the above and your wasps are not going away then reach out to Acorn's pest control team for friendly advice, support, and effective pest removal.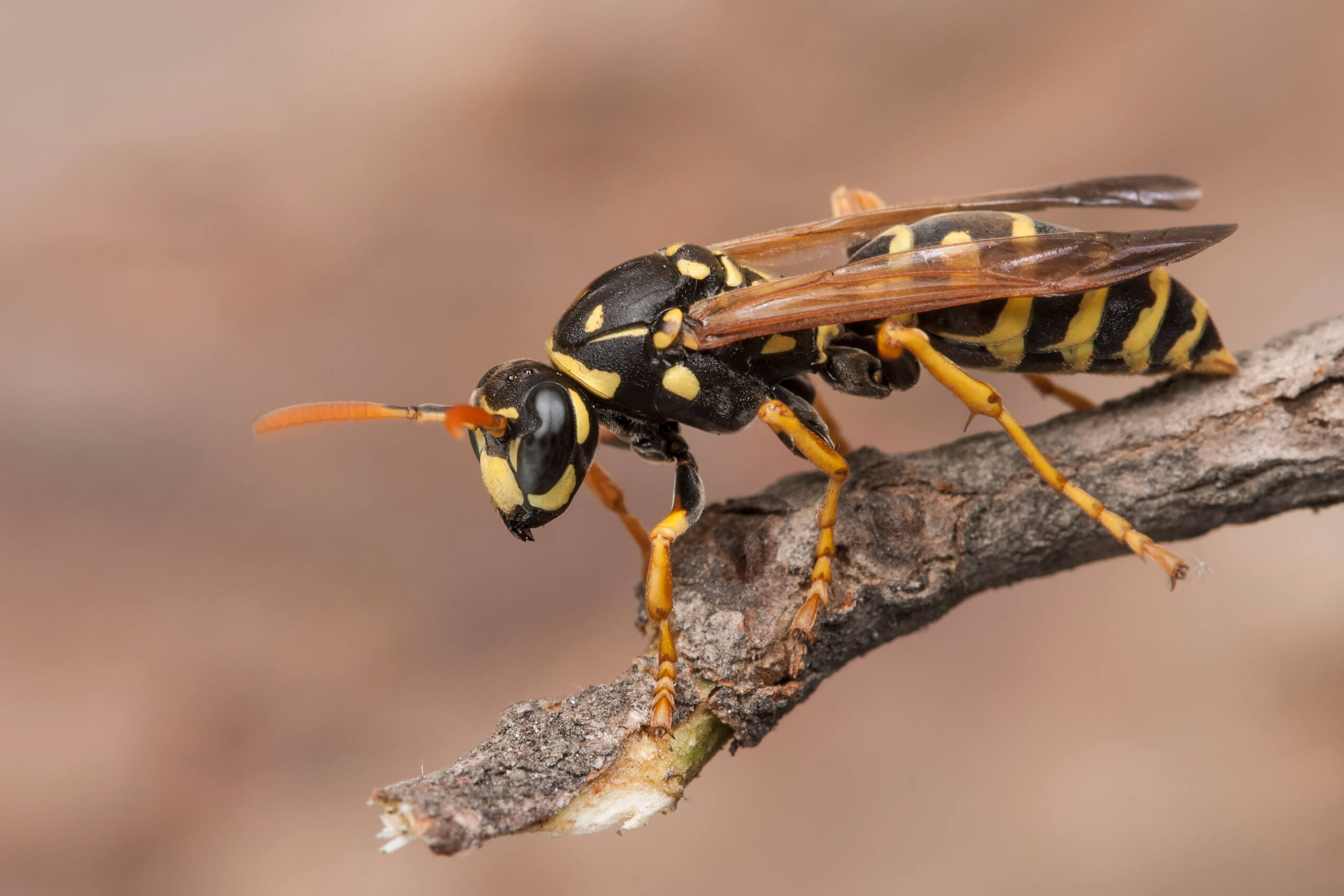 Types of Wasps in the UK
There are over 7,000 species of wasps worldwide, but in the UK, there are around 9 commonly found species of social wasps. These include the common wasp, the German wasp, and the European paper wasp. Only female wasps have a stinger and they'll only use it if they feel threatened or provoked.
Their level of danger varies depending on the species and the individual's reaction to their venom. Some people may experience a mild reaction to a wasp sting, while others may have a more severe allergic reaction. The common and German wasps are the most aggressive and tend to be the most dangerous due to their tendency to sting repeatedly.
Talk to a rat extermination expert, 24/7
If you think you have a problem with rats or mice then we can help. Our team will take the time to gain an in-depth understanding of the problem at hand and offer decisive solutions.
Speak with the team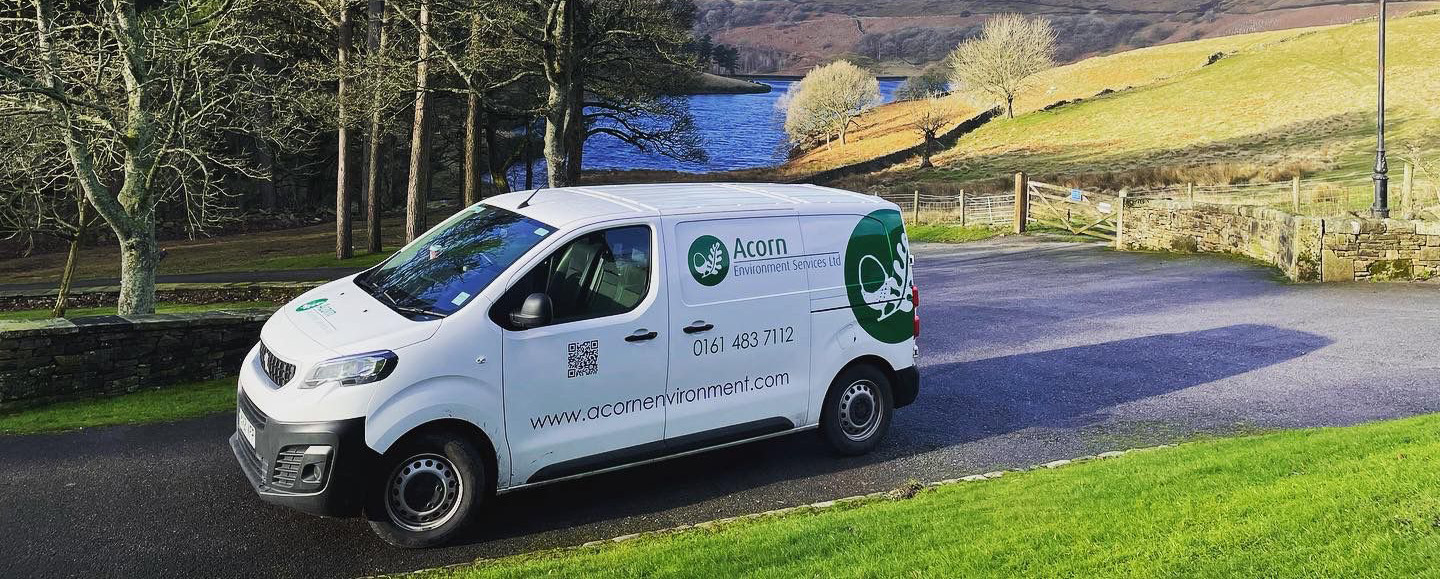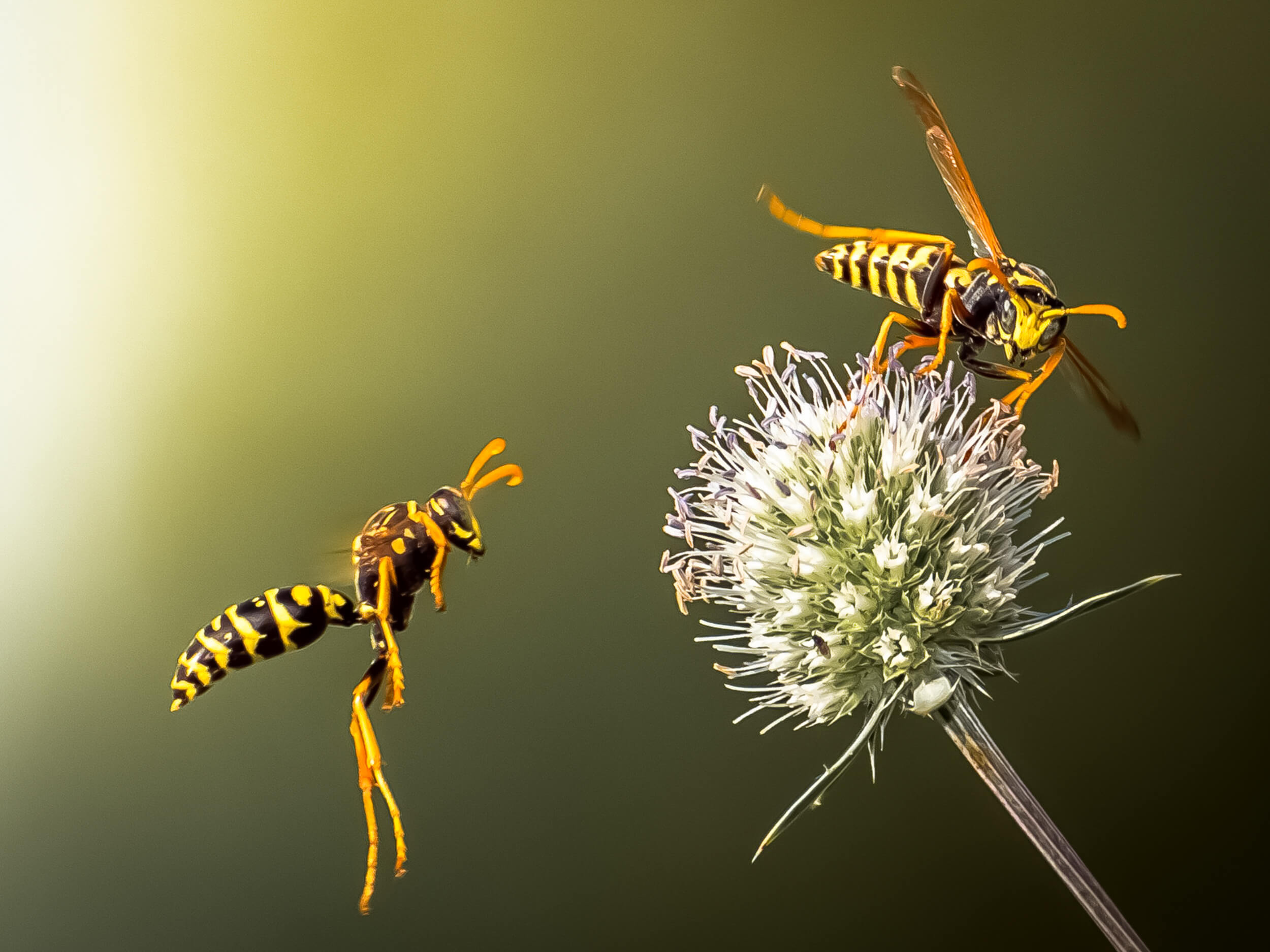 About Wasps
In the UK, wasps typically build their nests in sheltered areas, such as attics, sheds, and trees. The nests are made of a paper-like material made by the wasps chewing wood and plant material and mixing it with their saliva.
Social wasps, such as the common wasp and German wasp, build large nests that can contain thousands of individual wasps. These nests can become a nuisance and pose a danger to people, especially if they are disturbed.
The queen wasp is responsible for building the nest and laying eggs, and the worker wasps are responsible for caring for the young and defending the nest. As the weather gets colder in the autumn, the nest will die off, and the wasps will not survive the winter.
If you need help identifying and removing a swarm of wasps from your domestic or commercial building then speak with one of our experts today.
Frequently asked questions
Are bees and wasps the same?
Bees and wasps are not the same, though they are often confused as they can have a similar body shape. Bees are vital for pollination and should not be harmed, they typically have a light brown / brown-yellow colour, while wasps have distinct yellow and black bands around their abdomen.
How long does a wasp's nest last?
A nest will last for 4-6 months. However, during this time, the nest may change from active to inactive depending on the time of the year.
What will happen if I kill a wasp?
Killing one wasps will usually attract more. It is better to repel or ignore the wasp, rather than kill.
How long do wasps live?
A Queen can live as long as 12 months as she hibernates during the winter in order to establish a new colony the following spring/summer. It is thought that worker wasps live for around 12 – 22 days and male wasps have even shorter lives. If you need help with bee removal in Manchester then speak to one of our friendly team for a FREE quote.
What kind of wasps are considered pests?
There are several species of wasps that are commonly considered pests, including the common wasp, the German wasp, and the European paper wasp. These species can build nests in or near human-inhabited areas and may pose a threat to humans and pets.
How do wasps differ from bees as pests?
While both bees and wasps can become pests, wasps are typically more aggressive and may sting multiple times. They can also build their nests in more varied locations, including underground, in trees, or on structures.
What should I do if I'm stung by a wasp?
If you are stung by a wasp, it is important to remove the stinger if it is present and clean the area with soap and water. Applying ice or a cold compress can help to reduce swelling and pain, and if you experience an allergic reaction you must seek medical attention immediately.
Our pricing
Acorn Environment Services have been serving the North West with effective pest control for over 30 years, and we've always made it a priority to try and provide the most competitive and efficient pricing for our wasp removal services. Our fully qualified team uses a combination of skill and modern equipment to safely and effectively remove these pests from your property.
As no two wasp nest situations are the same, neither is our pricing, but we promise to be highly competitive and provide a 5-star service. Contact us today for your free quote and let's begin the process of sorting out your wasp problem in Manchester.