Bedbugs are often referred to as hitch hikers as they move from one place to another, usually when items such as luggage, soft furnishings, clothing and furniture are moved. Bedbugs are found anywhere with a food source or where human blood can be found. Bed bugs are not connected to messy and dirty spaces. That is just a myth.
How to prevent bed bugs
Reduce clutter in your home where bugs could inhabit
Ensure that you clean second hand goods such as clothing and furniture before items enter your home
Hoovering regularly can help reduce the size of a bed bug population. But remember to empty and clear the hoover to avoid transferring the bed bugs elsewhere in your house.
Wash and dry your clothes at the highest temperatures to kill eggs and beetles (60 Degrees where possible)
What should I do if a bed bug is found
Hire a professional from Acorn Environment Services who can complete a treatment to eradicate the pests from the affected areas within your property. They are the real experts in their field and have the training, knowledge and skills to eradicate the problem and use effective control methods to prevent the bed bugs reoccurring through effective pest management programmes.
If you would like to know more about our pest control services, including prices and availability, please get in touch. 
Bed Bug
The pictures below show how tiny bed bugs are. To the untrained eye, they are just a little spot on an area which can be commonly mistaken for dirt or blood.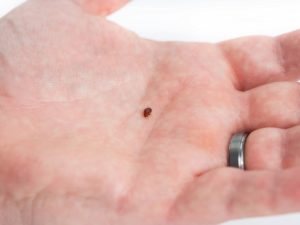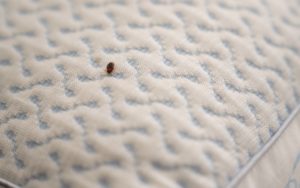 What our clients are saying
"I rang out of hours for a wasp nest and someone came that evening and sorted the problem for me and my little boy as he's highly allergic, he was friendly & helpfull and reassuring, would highly recommend them really easy to contact Friendly team"
"Really grateful to Demi and the team for assisting at such short notice. Prompt service which ran smoothly. Highly recommend!"
"Acorn were so helpful on there online chat I had an issue with pigeons nesting under my solar panels and didn't know what to do,withing an hour I'd been contacted given a quote and 24hrs after acorn had been cleaned all the mess up and removed all the nests and proofed all my solar panels stopping pigeons coming back under can't recommend enough!"
"Your technician was very polite and well mannered, he even made time to have a quick chat which is a surprise for me as most people who work on your home are just there to get job done and go 10/10!"
"Excellent Service thanks for attending so promptly and dealing with the problem and taking into consideration the complex needs of the situation."